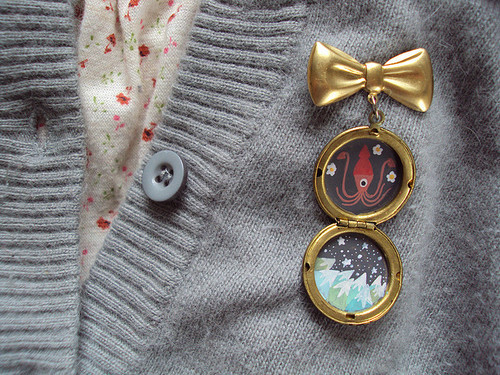 Cardigans are an easy wear to dress up, down, and ride the middle. They come in so many colors, textures, and styles; from button-up and structured, to long and flowy. So, whether you're trying to add a layer for the incoming crisp autumn days, or just trying to look like you spent an hour on a two-minute outfit, the cardigan is the easy, breezy, and flawless choice.
Outfit 1: Belted Beauty
The fashion industry is coming out with some very light cover-ups. Long and flowy with sheer backs, popping on one of the neutral colored cardigans over a bright top and a skinny belt is a faultless look. Pair that with a pair of skinny jeans and some bright flats and suddenly you are the elegantly casual one in the classroom.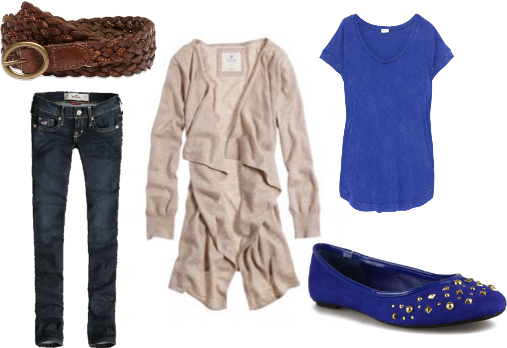 Belt, Jeans, Cardigan, Top, Flats
Outfit 2: A Schoolgirl Sight
Some of the heavier cotton and wool cardigans are starting to come out in preppy stripes and rich royal colours. These kind of cardigans can be worn with mostly everything from camis to blouses, but put it over a detailed tank top and match it with a similarly coloured skirt and something magically and deceivingly studious happens.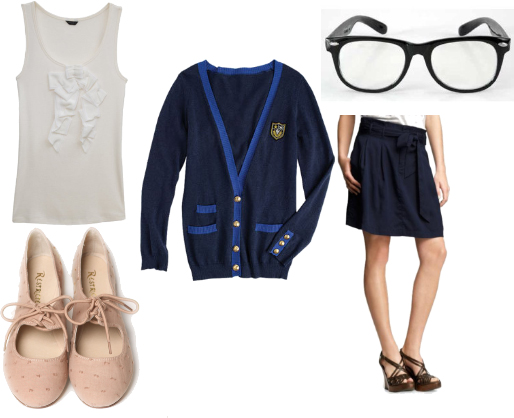 Tank, Shoes, Cardigan, Glasses, Skirt
Outfit 3: Authoritative Appeal
Old fashioned, delicate, and long-sleeved cardigans are making a come back. For an important meeting or interview, throw on a more professional cardigan over a ruffled blouse and a pair of capri slacks. Add simple accessories and a professionally-cute pair of flats and you just might end up being mistaken for the cute new professor on campus.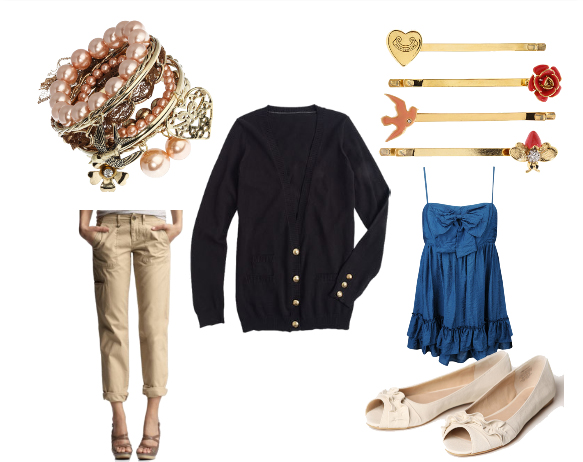 Bracelets, Capris, Cardigan, Hair Pins, Tank, Flats
What Do You Think?
How do you rock your cardi? Which style is for favourite for fall? Leave a comment and let us know!