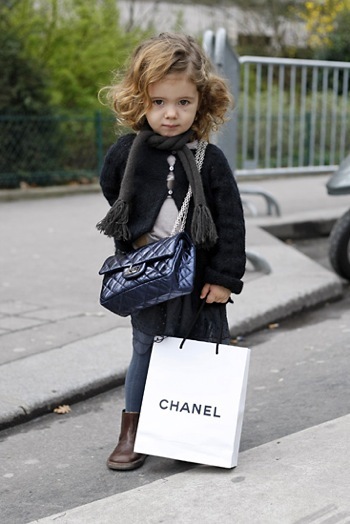 Ok, ok, this might sound like a totally weird idea, but I swear it's not. Shopping in the kids department has several benefits and, no, you don't have to be a size 00 in order to find anything that will fit. Read on to learn more about one of the best-kept secrets in shopping:
 ♥ in Ontario, children's clothing is tax-free, which means great savings. Though this isn't an international steadfast rule, lots of places also have a tax-free policy for children's clothing, so do a quick Google search to find out if your area is one of them. Even if they're not tax-free, children's clothing is typically much cheaper than adult sizes, so either way you save $$$
♥ the children's department of stores is a great place to find basics for layering, or pieces with a girly flair if that's your style, and you can always find bright, fun pieces to add pops of colour to your wardrobe
♥ most of the time, the larger sizes of the kids' department measure around the same as smaller to mid sizes in the adult and junior departments. Look for L-XXL kids sizes which fit around XS-M
♥ there are some items that you can pull off as adult, and others that just won't fit no matter how tiny you are. Sweaters and layering tops usually fit, along with some styles of skirts (they usually cut them longer for children, but can make a cute mini for you), and shoes if you happen to have smaller feet (I don't-but I've seen some adorable children's shoes that would totally fit a size 6 or 7 women's). Pants and dresses, however, are not cut properly in even the largest sizes, and just aren't a viable option for college girls
♥ always, always, always try it on first if you're shopping in the kids' department. As much as I love it, shopping in the children's section is a bit of work because they really aren't intended for full-grown women. Sometimes a top will fit you fine, but is cut in a way that it hits your body in the wrong spots. Make sure you try everything on and see how it looks before you buy
It may seem like a strange concept, but give it a try and you may soon find that your favourite pieces were actually discovered in the kids' section! Save money, find unique clothes, and no one will ever guess your secret…something every college girl should know.