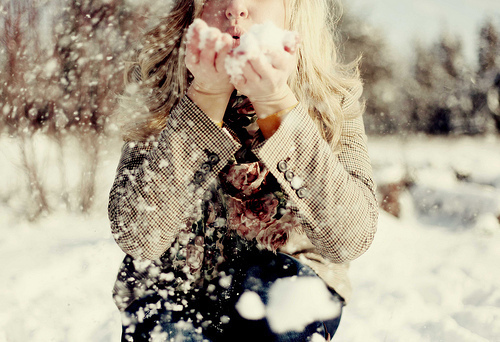 Although I love all the fresh, fruity scents of summer, winter gives us a nice opportunity to explore scents that are maybe a little bolder or deeper. If you still need a gift idea, or if someone wants a gift idea for you, here are three picks for sexy, spicy, sultry scents to try out this winter:
Dior J'Adore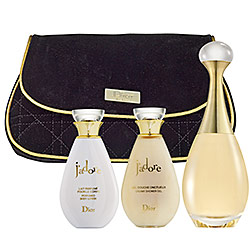 Dior J'adore gift set, $80
This scent isn't too strong for the tamer ladies, but it takes the floral and fruity scents of summer to a deeper level with hints of amaranth wood, plum, and blackberry musk. I think this is a nice transition scent because it has some fruity and floral notes, but it's a little heavier. Perfect for winter and you can wear it going into spring as well!
L'Instant de Guerlain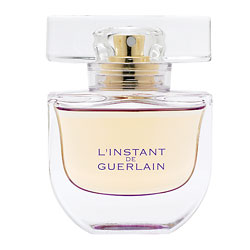 L'Instant de Guerlain 1 oz, $72 
With warm hints of honey and amber harmony, this scent will make you think of warm fires and cozy sweaters, the perfect way to warm you up this winter. Although a little stronger than J'adore, it's still subtle enough for daytime wear and could easily become your signature scent.
Givenchy Very Irresistable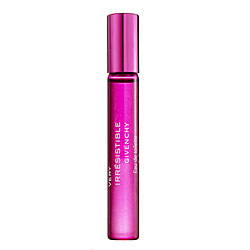 Givenchy Very Irresistable roll-on, $22
Fierce but feminine, this bold combination of floral and spice scents makes an impact in just the right way. If you're a little more daring, try a dab of this concoction for a sexy, sensual, and smouldering scent to really heat things up for winter. I wouldn't suggest it for daytime wear, but for a fabulous, glamourous night out (like, say, New Year's Eve) or a sexy fireside evening, this is just the right scent.
What Do You Think?
What are your favourite scents for winter? What do you think of my picks? Leave a comment and let me know!