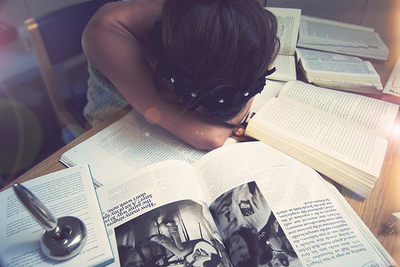 Exam season is upon us, and today's post is the first in my weeklong series on surviving your exams with style, and as little stress as possible. Today I'm going to show you a few looks that are easy to pull together in a hurry, but still help you look put-together.
Why Dress Up for Exams?
If you go to an exam wearing sweatpants and a baggy t-shirt, you might be comfortable, but you're not going to be in the right mind set to be very successful on your exam. However, if you have a look that is simple, yet pulled-together, you'll feel more prepared and professional, ready to write a killer exam. A bonus: if your prof notices how well put-together you look, they may assume you are calm, cool, and collected (even if you're not). He or she may subconsciously approach your exam with a lighter hand if they already got the feeling that you aced it before reading a word. Clothes truly have an effect on your psyche, so take some time a night or two before your exam to decide what to wear, so you can get dressed quickly in the morning but still look chic.
Basic Tips:
Remember to consider what the weather will be like (check advanced weather reports online), and what building you're writing your exam in (is there a/c? is it usually very hot?). Make sure to choose comfortable shoes, like flats, so that you can focus on your exam instead on the ache in your ankle. Also, go easy on the accessories: nobody wants to listen to your bangles clank together for the entirety of a three-hour exam.
Outfit #1: Comfortable Chic
For this outfit, I paired a simple cardigan-jeans outfit with a fun spring tank and bright accessories. It is a simple outfit that wouldn't take long to put together, but it still looks like you made an effort. Plus the bright colours will make you look more awake and alert when trying to hide those crammed-til-2-am bags under your eyes.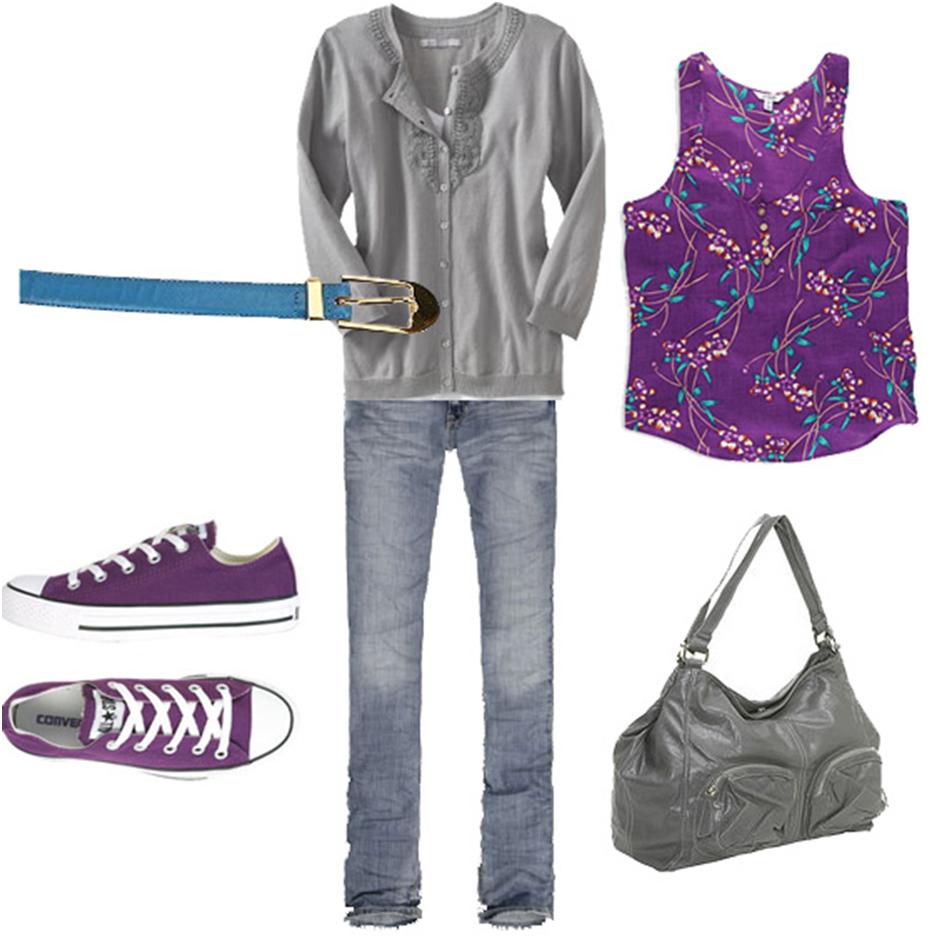 jeans: Hollister, cardigan: Old Navy, tank: Forever21, belt: Urban Outfitters, Converse: Delias, bag: Walmart

Outfit #2: Brainy Beauty
I chose this outfit because it's fun, very Spring, and even trendy by picking up on the nautical theme. But, just like the previous outfit, it's simple to throw on and comfortable to sit in for hours on end. Plus, the summery style will help you see the light at the end of the tunnel.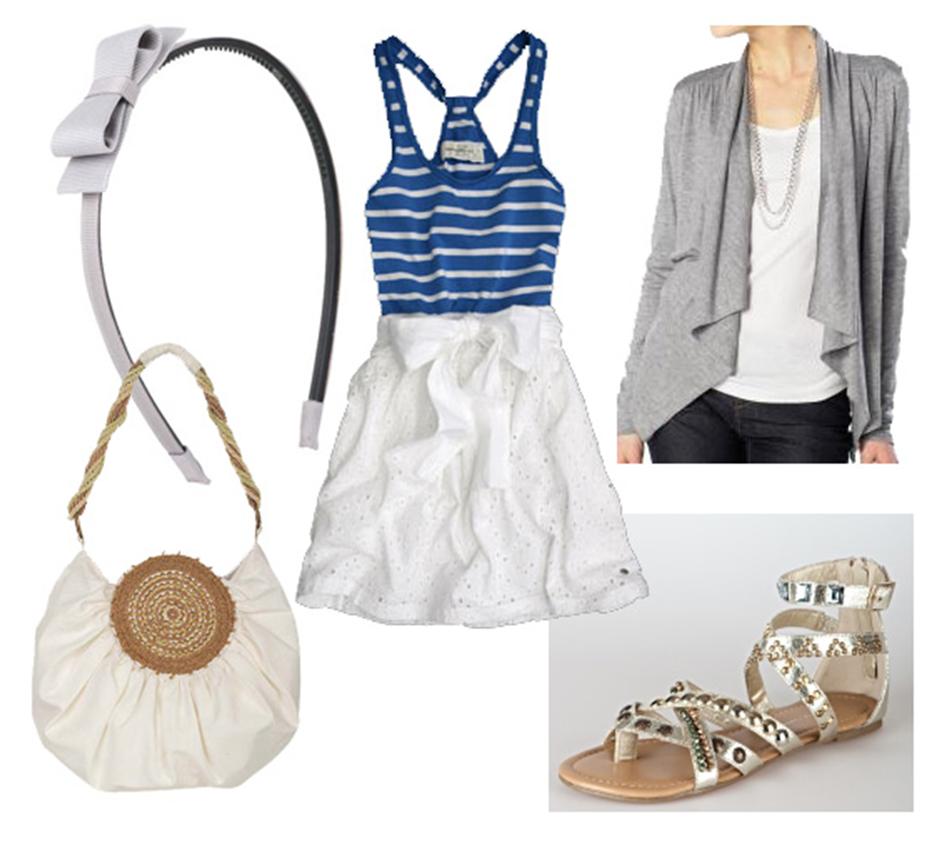 dress: Abercrombie & Fitch, sweater: Banana Republic, sandals: Charlotte Russe, headband: Delia's, bag: Alloy

What Do You Think?
What do you wear to exams? Are you usually in sweatpants and UGGs? Will you try dressing up this year? Leave a comment and let me know. And don't forget to check back later this week for more exam-related posts, from exam-morning makeup, to a no-brainer breakfast recipe.