photo credit
Are you finding it increasingly difficult making it to classes on time? Feeling way more like laying in bed all day than strutting your stuff through the snow? When that white stuff piles up and Mr.Sun goes into hiding, some of us just can't deal! You're far from alone. The majority of us who are unfortunate enough to encounter sub zero temperatures for a few months of the year experience some form of seasonal depression. Sunshine boosts a chemical in your body that helps make you happy and suddenly in the dead of winter, you're going through sunshine withdraw! And no wonder! You're going into class before the sun comes out and you aren't leaving until it's already on it's way down!
If this all sounds familiar, fear not, there are some things you can do to battle those winter blues!
1. Chow Down on Some Chocolate!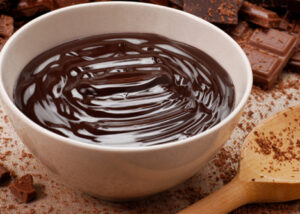 That's right girls, this is your free pass to Wonka-ville! Quality chocolate is one of the foods that contain a natural amino acid that your body can actually crave when you're down. So break out the hot cocoa, dark chocolate truffles, throw a Feel Better Chocolate Fondu Party for you and your roommates! Be reasonable, of course. Putting on 40lbs won't help your mood, but indulging responsibly really can!
Some other foods that contain the same amino acid; "Tryptophan" are kelp, dates, bananas, soy milk, cheese and beans.
2. Bundle Up and Brave The Cold
We are sympathetic because we hate the cold as much as anyone, but soaking up all the natural light you can will really make a difference! Get yourself totally winter geared! Invest in some seriously cute, (but warm and walkable), winter boots, get a great coat, warm mittens, scarf, hat, long-johns! Anything you need to get you out the door and into the cold while the sun is trying it's best to shine. Go skiing, ice skating, snow-shoeing or just go build a really inappropriate snow man! Get out there as often as possible for as long as you can stand and you will feel a lot better!
photo credit
Physical activity always helps!
3. Get A Jump on Spring Cleaning
Accomplishing anything feels good and why wait until the weather is nice to start getting things cleaned and organized!? It's horrible out there so stay in for a few days and clean all the nooks and crannies of your dorm room! Organize your junk drawers and closets. We all have clothes we've been holding onto forever that we never wear, finally try everything on and get rid of it if you don't wear it! Tell your roommates/friends to do the same and host a Clothing Swap Party.
photo credit
What's a Clothing Swap Party? It's pretty self-explanatory but basically you and your girlfriends have a party and bring any clothing, shoes, accessories, etc that you no longer want and then you all trade them. That way you're not only finding a good home for the things you're getting rid of, you've also got the potential to come away with some great finds yourself!
4. Make Plans and Keep Them!
It's way too tempting to cancel your plans and just stay in when you're not feeling 100%, but the next thing you know you haven't seen anyone in weeks and you feel even worse! Make plans to go out or even to stay in, just make sure you follow through! Wallowing in your winter blues will not make them go away. Host our previously mentioned Clothing Swap Party or go tobogganing with your friends (yes, it's still as much fun as you remember). Even just pop some popcorn and have a couple people over for a movie night!
photo credit
5. Get Snuggle-y Distracted
We're being practical here because we know that sometimes you just won't be up for doing anything more than curling up in a fluffy blanket and getting lost in a great show. We'd be totally lost in the winter without our precious Netflix! Schedule yourself a do-nothing day! Choose an awesome series, snuggle up on the couch and watch it all day.
Not sure what to watch? Here are some of our favorites :
photo credit
Comedy – Arrested Development, Glee
Action – Walking Dead, Dollhouse
Drama – Gossip Girl, Breaking Bad, Dexter
Sci-fi/Fantasy – Buffy The Vampire Slayer, Supernatural
What Do You Think?
Know of any ways to battle the winter blues that we haven't included here? Please please leave us a comment and let us know!