As girls, we so often assume that smaller is better. Who hasn't looked in the mirror and whined over her desire of a smaller ________ (waist/butt/thighs/feet)? However, every now and then, bigger truly is better and we wish our teeny tiny parts were a bit easier to work with. Some tasks, like applying nail polish to barely-there, Barbie-sized toenails, or fumbling with a mascara wand on thin, wispy lashes make us lament our small parts as much as our big ones. The best thing to do is accept all our parts, big and small, and learn how to accentuate them all brilliantly. Read on for my tips for making the most of our mini features:
Tiny Toenails
Let's face it: nail polish brushes were designed for fingernails; long, narrow, almond-shaped finger nails. Nail polish brushes were not designed for stubby, fat, flat toenails, especially not the sliver of a nail found on most girl's baby toes. Fortunately, the solution is simple, and won't cost you more than a couple of bucks. Go to a local dollar store, art store, or Walmart and pick up a set of narrow paintbrushes, making sure to find ones with very small tips. Then, dip these in your polish next time you want to add some colour to your tootsies, problem-free. When you're finished, make sure to wipe the brushes clean with nail polish remover so you can re-use them.
Paintbrush, set of 3, $2
Little Lashes
One of the few areas of the beauty industry where cosmetics companies can market their products as "thickening" "plumping" and "fattening" and make us grabbing for more? Mascara. If you're cursed with short, lifeless lashes, don't sweat it, the market is aimed at girls like us! I mean, how often do you see a mascara designed for "girls who already have naturally long, dark, thick lashes". Pffft. First, make sure to use eyeliner to fake the look of fuller, thicker lashes. Then, look for a mascara that is "lengthening" rather than thickening, like Maybelline's Lash Stiletto. Curl you lashes before and after you apply mascara for extra lift. Finally, add individual false lashes for a lash line that looks naturally glamourous. All your friends will be asking you your secret.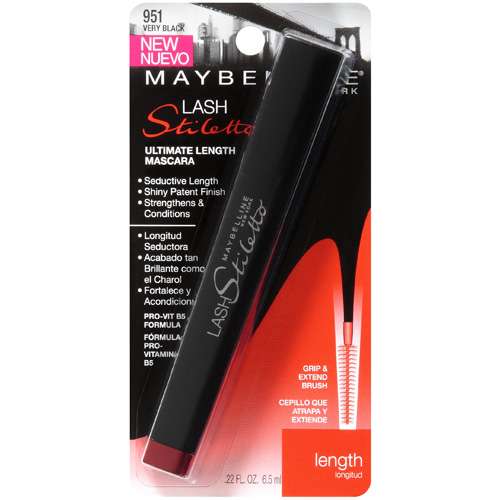 Maybelline Lash Stiletto, in Very Black, $7
Teensy Teeth
The basics of beauty lie in hygiene, and your teeth are no exception. If you've got some child-size chompers, though, it can sometimes be a struggle to keep them looking their best. When brushing, look for a child, or even baby-sized brush so you can reach every tooth without straining your mouth. To reach the back molars, close your teeth together to relax your cheeks and allow your brush to scrub even deeper. When flossing, reach for a floss pick, which only requires one hand and is easier to fit in your mouth than two floss-strung fists. For whitening, opt for strips rather than trays, which can be trimmed to fit.
Crest Glide floss picks, 30 picks, $3
What Do You Think?
Do you ever get frustrated with your smaller body parts? How do you like my tips? Leave a comment and let me know!