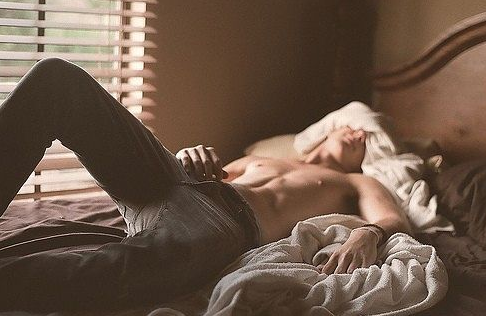 Since I've been single again, after 9 years of being in relationship, I've absolved many dates in the last months… And today I would like to define the 3 types of guys you should probably never date again… (or at least not make it serious).
1.  The "Too much loving guy"
I guess every girl in the world is dreaming about a guy who is going to make her breakfast in bed, who will message her that he misses her, who will love her forever and who will plan a future with her. It's all nice… but NOT ON THE FIRST FEW DATES!!
I dated this nice guy for the last few weeks, and I have to admit it wasn't good at all. He was still asking "Are you cold?" or "Are you hungry?" or "Are you thirsty?"… The less I wrote to him, the more he wrote me (or called me). He was writing "I miss you so much" in every single message he sent me after one day when we didn't see each other. And right before I decided to stop dating him he tried to put my first name and his surname together. Come on – girls do that all the time, but PRIVATELY!!
Summary – It's nice to date a nice guy, but it's kind of annoying to date a guy who is acting like a teenage girl. It is not a good sign when he is too addicted to you after  the first date. Men should conquer women, but it's not good if after a few dates you are sure he would never break up with you and you could do with him anything you want.
2.  The "Workaholic"
This man is a complicated type. He knows how to behave, he knows what to say, and he is usually very charismatic! But… he usually doesn't have enough free time for himself, or anybody else. Probably he'll write you every day and every night how much he would like to see you, and probably he really means it. However it doesn't change the fact he will have time for a date with you only very rarely.
I dated a guy who was exactly this type of workaholic. We saw each other about once a week and the dates were fabulous. He took me to great restaurants and other places, he was funny, I laughed all the time, we had really good time together and we both enjoyed every single date. But you have to admit that seeing each other once a week for a few hours isn't enough. And you can't do anything with that when he works till 11 at night, he goes for a training to other city several times a week and he actually needs to sleep. I also got nervous about how charming he can be. I realized it when he came to our meeting for squash half an hour later, and despite how much I was mad as soon as I saw him I just had to smile… it sucks.
Summary – this type is the best for not serious dating, for an "open relationship," friends with benefits… It's really good to meet him once in awhile, just go have fun, enjoy a perfect date, but not expect anything more. Because even if he truly wants more, he just can't handle it.
3. The "Skirt chaser"
Well, I didn't date this guy, but my cousin did and she told me enough for me to know that this is guy I would never date again.
She was madly in love with him, he wrote her every day, they were going to the cinema, out for dinners, he even invited her to his place many times… And one night he kissed her. But a few minutes later he kissed another girl… at the same party! When she asked him about it he told her that he normally kisses his friends and she shouldn't mind it.
Summary – Come on… this is not normal! When I date somebody, I don't kiss anybody else. Hands away from that guy! Well, to all single girls – it's better to be single than to be in relationship with one of these guys. I thought I could never be single again, I thought I couldn't handle it. But now I realize it has many more pros than cons. I love dating, I love meeting new people and I enjoy things I couldn't have done for many years. So enjoy being single, it won't last forever!
What do you think?
What are your lest favorite "types" to run into? Add to this list and share your dating disasters in the comments section below!