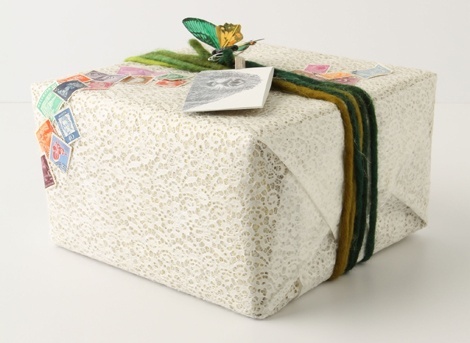 Don't let stress get you down this holiday season! Use our handy gift-giving guide to help you find the perfect present on any budget.
This week, we're focusing on our technology-gifted friends. Because some of these gifts are pretty run of the mill, focus on making them unique! (Don't worry, we've included ideas for that, too!) And as always – leave us your own ideas in the comments!
Under $10
This is one of those run of the mill items you need to make fabulous. What every college girl needs – tech-savvy or not – is a USB drive. These little things come in a variety of memory sizes and colors, and you can pick one up at Walmart for about $5 or so.
Because they are kind of a boring thing, make yours sparkle! Pick up some Mod Podge and rhinestones and make your gift shine! Be careful not to get any Mod Podge inside the drive – if yours doesn't come with a cap, put a piece of tape over the end to ensure nothing gets in there.
$10 – $20
Another one that every college girl could use – a digital frame! Available in many colors and shapes, digital frames make it easy to change your photos on display without the hassle of going to a photo center and getting hard copies of your photos.
This pink frame from sendaframe.com is only $16 and is super-cute!
$20 – $50
Perfect for the girl on the go, IOGEAR's bluetooth headphones eliminate those pesky wires that get in the way, whether you're running laps or running around town. Get your girl a pair of bluetooth headphones to alleviate the clutter and hassle of wired ones!
Check out this pair here.
$50 – $100
Voice records are so cool and handy to have in classes! You just turn them on and bam! No worries about missing something the teacher says!
This pretty one from Amazon would make a lovely gift for the studious tech girl! (Editor's Note: also a must-have for student journalists!)
Over $100
If you've got enough money lying around this holiday season, get your pal something she'll use for years to come – a laptop! With so many price points and options, it'd be impossible to choose just one to show here. So choose something that your friend will like – a cute little netbook, or a huge screen for watching movies. If you can afford an entire laptop, get hers personalized! Figure out her laptop's dimensions and get her a skin for her computer.
What Do You Think?
What's on your techy wish list this year? Any gifts above grab your eye? Leave us a comment and let us know!