You either love it or you hate it, but Valentine's Day is coming up. If you plan on celebrating, you might know that it can get pretty expensive for being one of the "smaller" holidays. Think about it. If you are planning on going on a traditional Valentine's Day date, you might be tempted to buy a new outfit, maybe try a new perfume, and that's not even including whatever present you've picked out for your significant other.
Valentine's Day doesn't have to be a money-sucking holiday like some people like to believe. If you do it right, you'll barely have to spend any money at all, if any!
1. Go cheesy 
There's nothing wrong with a cute, creative, cheesy Valentine's Day gift! Your SO will think it's adorable, and most of the items you will need you can probably get from the dollar store. As long as it's thoughtful and relevant, you can't go wrong. Bonus points if you throw in an inside joke.
2. Go sexy
Some good old fashioned lovin' will always be accepted with open arms! You don't have to go out and splurge on lingerie unless you want to (who doesn't love new lingerie?). Wear a sexy matching bra and panty duo you haven't worn in a while. We all have sexy panties saved for special occasions, so break those babies out!
3. Discuss presents beforehand 
I know, it kills the surprise element a little. But if you're really stressing about money, sometimes it's not a bad idea to agree to ditch presents altogether. If you do decide to buy presents, maybe set a price limit. This way he doesn't end up getting you a diamond bracelet and you end up getting him a bag of candy with a witty poem. Absolutely nothing is wrong with either present, but you are going to feel bad for not getting him more, and might feel like he over did it.
4. Have a picnic 
You can go to a park, or you can stay in your backyard. Gather some of your favorite foods and some champagne, a blanket, some pillows, maybe some music, and you're ready for your romantic picnic! Keep in mind a lot of restaurants are going to be booked for Valentine's Day. I would recommend either avoiding restaurants or getting a reservation, but avoiding restaurants will ensure that you get your food in a timely manner, because you are in charge!
5. Cook for him 
There is an annoying stigma that men are supposed to spoil their women with chocolate and diamonds on Valentines Day. While those things are wonderful, remember than your man wants to be spoiled, too! As I mentioned above, restaurants are going to be packed, which means service may be slow. Save some money and show your man how much you love him by cooking him his favorite meal. Make sure he saves room for dessert, too.
6. If you can't resist buying a new outfit, make sure you buy items that you will get multiple uses out of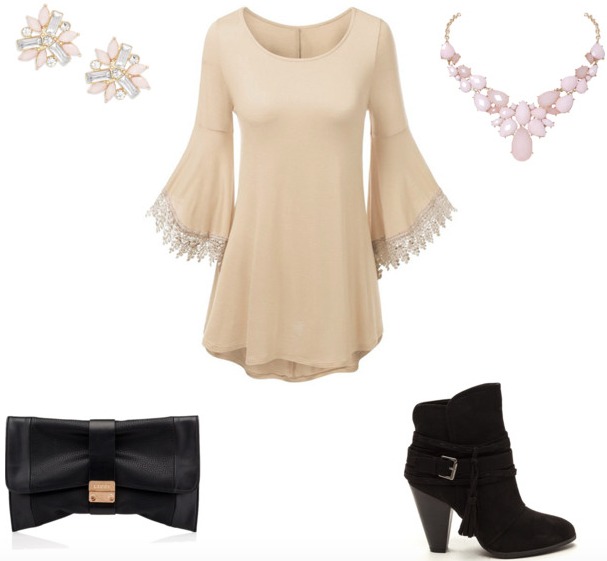 Do you need new jeans? A new black dress? Sweaters? Oxfords? Think about where you are wearing your Valentine's Day outfit, look at the items you are buying, and really try to think if you will get a lot of use out of them. You may think you will wear that cute red bodycon dress more than you actually will.
7. Check for coupons 
Coupons are your friends if you are trying to save money this Valentine's Day! If you and your boo are planning on going out for a date, see what offers are floating around. Check websites like Groupon or LivingSocial for restaurant deals, or discounts on vineyard tours, a BYOB painting class, laser tag, and many other fun, unexpected date ideas that you could be saving money on.
I hope this helps! How are you planning on saving money this Valentine's Day?