This summer is going to be the perfect summer. Packed with sunshine, boys, beaches and a great tan. Some of you lucky ones might already be lying on a beach somewhere, while the rest of us still are dreaming that perfect bikini weather.
No matter how good you look in a bikini, we all need to cover up from time to time. Did you know that the city of Barcelona has decided to fine tourists who don't cover up decently when they wander from the beach and into the city? With that in mind, here are three cute ways to cover up this summer:
Buying Ice Cream: Shorts
If you're just getting up to buy some ice cream or stocking up on cold water, it might be enough to just cover up with shorts. What about some worn out vintage denim shorts? If you are opting for a cuter version, why not cover up with a floral or marine striped one? No matter what it looks like, a pair of shorts is simple to pull on an off, and will keep you decently (and comfortably) dressed when you're dashing from the beach to the street-side stands.

Shorts (left to right): Tilly's, Modcloth, Forever21

Breaking for Lunch: Sundress
If you are dining at a restaurant of café, a decent cover-up is usually required. What about covering up with a short dress or tunic? They are easy to put on and take off, take little space in your bag, and you can find them in all shapes and colors. A simple t-shirt dress can go a long way! Chose a dress that suits you, add a necklace or some earrings, and you are good to go! If you are in the mood for some shopping, this outfit can take you there too.
Sandals: Torrid, Dress: Tilly's, Earrings: Torrid

Out for the Evening: Maxi-dress
Are you going directly to a party after the beach? Or do you plan to stay until the sun goes down? No matter what happens, with a maxi-dress you are ready for it all! Pick a dress with a color or texture that can be dressed up and down with different accessories. For that party afterwards, pair with sandals and earrings!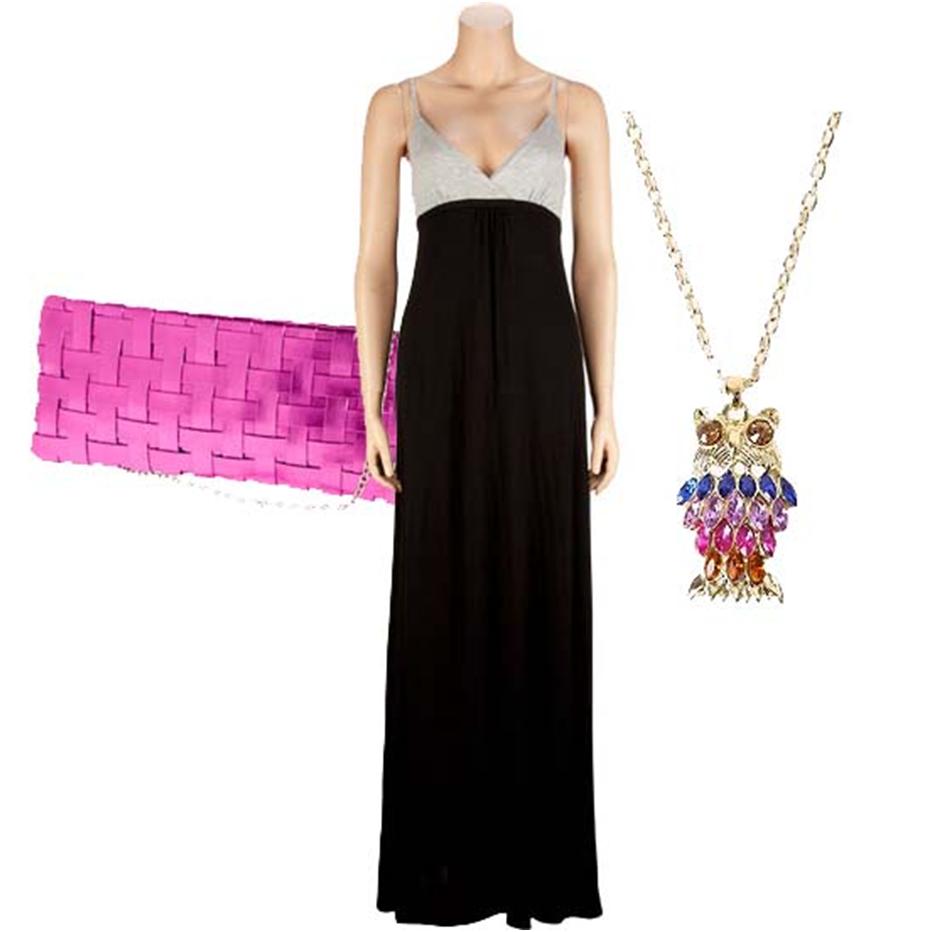 Clutch: Modcloth, Dress: Tilly's, Necklace: Torrid

I hope this summer turns out to be just as great as I'm imagining. At least my wardrobe is going to be!
What Do You Think?
This is my first post here at Every College Girl, what did you think? How are you going to cover up this summer? Leave a comment and let me know!