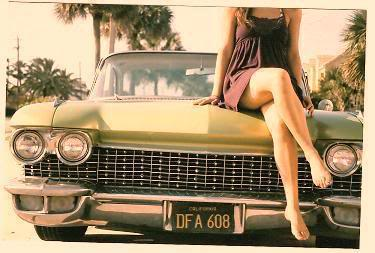 photo credit
Going back to school may mean a long drive for many college girls. Before you set out on the highway, be sure to do these simple tune-ups to make sure your car is in peak condition and avoid an emergency:
2 Weeks Ahead:
If you have CAA or AAA, double check that you have your card and information. Find out when it expires and make sure you don't need to renew it. If you don't have any kind of CAA or AAA, consider looking into it. They have really affordable packages that just might save your butt in a tight situation, like a blown tire, or forgetting to fill up on gas.
1 Week Ahead:
Check the oil in your car and top it off. If need be, make an appointment or swing by a quickie lubricant place to get the oil changed. If you forget when you were due for a new one, the general rule is every 5000 km (3000 miles) or every six months. So if you don't recall having your oil changed sometime since February, you'd better get your car in asap.
2 Days Before:
Clean out your car. I know it sounds like a drag, but getting rid of all the pop cans, sand, and junk that accumulates in your car over the summer will help you make room for all the stuff you're bringing down to school. Plus, giving it a good clean, inside and out, will help you feel more organized and focussed: the perfect mindset for heading back to the daily grind.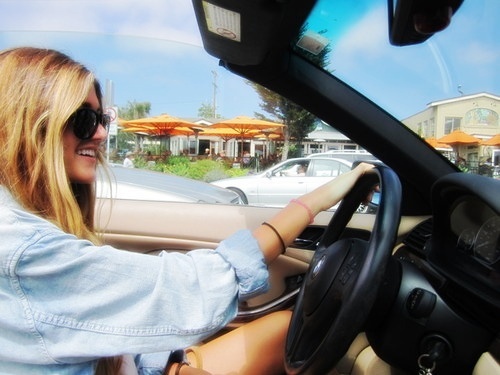 The Night Before:
To avoid worrying about last minute timing, fill up on gas and check the air in your tires the night before you plan to leave.
Filling the tires is easy:
Check your car manual (or sometimes this information in printed on a sticker in the driver side door) for the psi requirement for your tires.
Go to your gas station and pull up to the air pump.
Turn the air pump on (some require money, which is usually donated to charity).
Twist the cap off one tire, and press the air nozzle to the air valve.
Press down on the trigger to put air in the tire, and stop every few second to see where the guage rests.
Once it gets to the right psi, put the cap back on and move to the next tire.
Packing your car the night before can also save a lot of time and stress in the morning. Just have a small, separate bag to throw your makeup/toothbrush/last minute items in before you head out.
What Do You Think?
Do you usually prepare your car for a roadtrip? Or do you tend to slack off? How far do you have to drive to get to college this fall? Leave a comment or forum post and let me know!