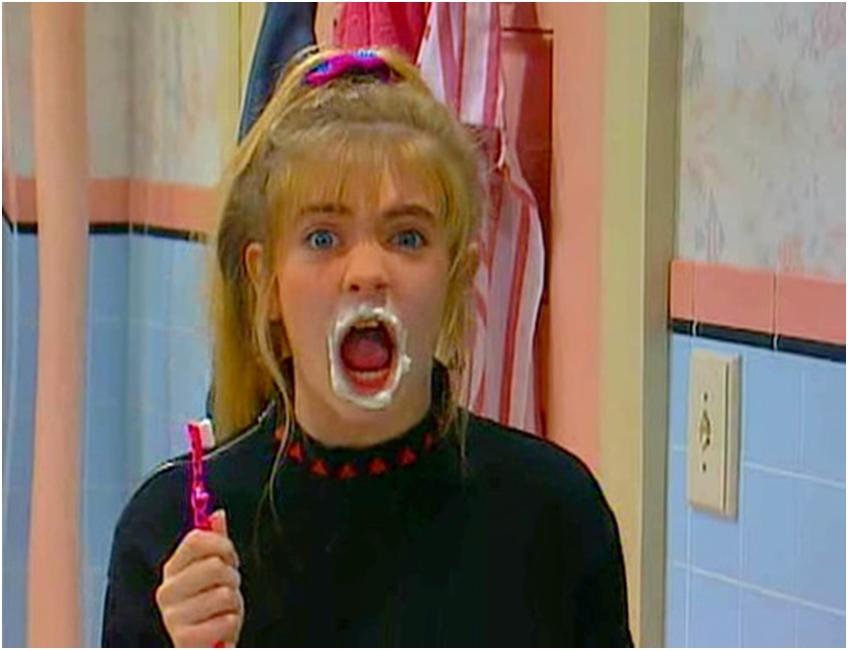 I'm working at an arcade this summer, and it's one of the kinds where you win tickets that you can then redeem for prizes (think Chucky Cheese). Part of the fun of working there is helping kids choose which prizes they'd like from our ridiculous amount of inventory. This fun ultimately leads to me being reminded of and reminiscing upon childhood toys and games I used to enjoy, which got me to thinking: why did we give them up in the first place? So, I've put together a list of 3 childhood fashion and beauty accessories that I think are due for a comeback, and their grown-up alternatives that will surely induce some nostalgic bliss for any college girl who grew up in the 90's.
Slap Bracelets
Why wear a bracelet you have to latch on, when you can wear a bracelet you get to slap on? Slap bracelets were great because they came in ridiculously vibrant colours and patterns, and because they did double-duty as a toy, and something to fidget with when you were bored at the dentist's office. To update this childhood favourite into a fashion-forward future, pick up some candy-coloured bangles, safari-inspired bands, and any bracelet with cute, fun charms that jingle and jangle. Wear just one piece for a fun reminder of days gone by, or pile a mismatched stack on your arm to make your own fun statement.

Charm Bracelet / Bow Bracelet / Rainbow Bracelets

Lip Smackers
What college girl didn't have an impressive collection of Bonne Bell lip smackers at some early stage in her relationship with makeup? Although these cutesy lip balm didn't taste as good as they smelled (believe me, I tested this theory on numerous occasions) they left lips soft and smooth, came in cute packaging, and had amazing scents. Everything from Dr. Pepper to Dairy Queen's Strawberry Sundae was available in Lip Smackers form! Some girls still swear by these childhood standbys, so by all means don't hesitate to add a stick to your current cosmetic collection! However, if you're looking for a more grown-up version that will give you the same middle-school high, try one of these fun picks, all of which include the cute packaging and addictive scents that made Lip Smackers so much fun to collect and wear. Oh, and gorgeous colour and shine, too!
Bonne Bell Lip Smackers / Benefit Lip Shines / Neutrogena Moisture Shine

Scrunchies
I liked hair scrunchies so much when I was a kid, I even had a make-your-own-scrunchie play set. What better way was there to rock a high pony that was basically on your forehead? Although scrunchies have since disappeared into fashion oblivion—remember when Carrie went off on scrunchies in SATC? That episode aired in 2003!—retro fashion enthusiasts, American Apparel, have offered its comeback with their own line of scrunchies. The best way to update this look it to wear it subtly, in a low chignon or low side pony, rather than teetering on the top of your head and teased to perfection a la 1993. You can even wear it as a tongue-in-cheek bracelet, or just swap it for a more sophisticated, but equally fun, pretty hair tie like the ones below.
Scrunchie / Bow / Pins

What Do You Think?
What were some of your favourite childhood accessories? Have you ever wanted to incorporate a 90's throwback into your fashion or beauty routine? Leave a comment and let me know.