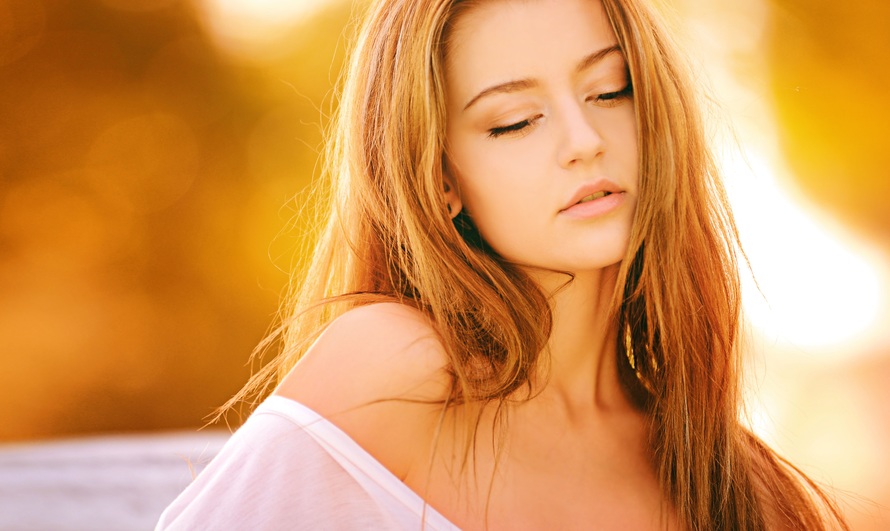 September has arrived, which means fall is almost here! We only have a few weeks left until the new season begins, which means a whole new set of fashion trends. It's nearly time to say goodbye to the flip flops and summer dresses, and say hello to the cozy knits and boots. Going through the transformation can be a challenge, but fear not! We have brought to you the new seasons trendiest styles that will make you look fabulous this fall.
1. Statement Choker
Chokers have been a stylish necklace choice for a few seasons. This fall it is time to step it up a notch and choose a bold choker that makes a statement! Think bling – unique designs and chunky chokers that cover most of your neck. These are some of the styles being created by designers such as Balmain. You can wear these with any outfit for any occasion making them a must have for your jewelry box. Check out some chokers to get inspired.

2. Hoodies
Comfy and cozy hoodies are a must have this fall. Hoodies are great to have in the closet because you can wear these over and over again! Not only are these comfortable and stylish, but these are super easy to wear and are great for days when you need a trendy outfit with minimal effort. Gone are the days when hoodies are just for working out. Check out some hoodies for inspiration.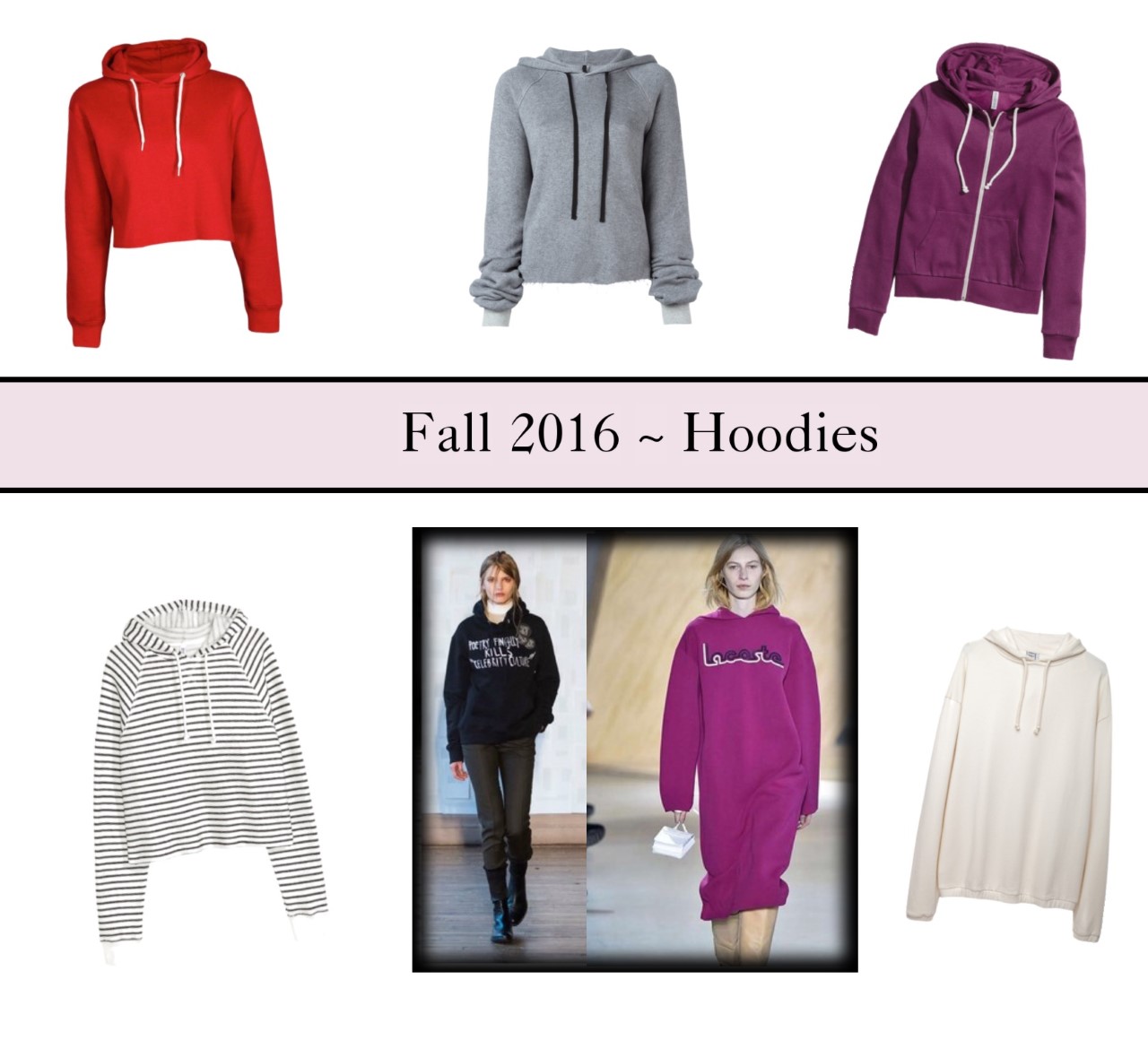 3. Trench Coat
Trench coats are a fashionable and functional must-have and there are so many lengths, styles, and colors to choose from! Shiny patent leather and embellished coats have been popular picks in designer collections. These coats are an easy effortless way to give you a bang on trend look. When the winter comes, try pairing your trench coat with a faux fur scarf for a chic and designer look. Overall these coats are a great investment that your closet can't be without. Check out some trench coat looks below!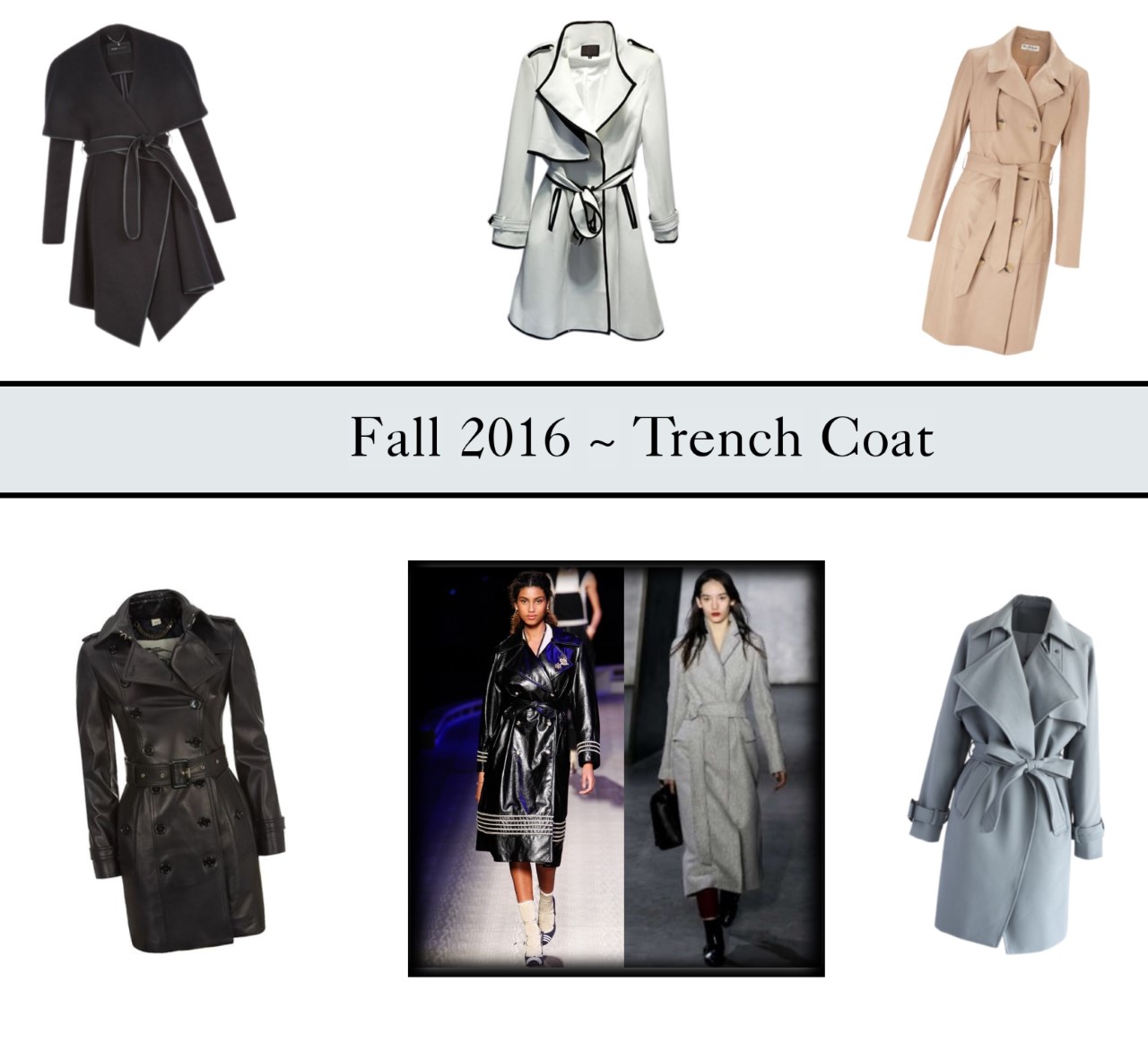 4. Ruffles
You might be thinking ruffles?! But yes, ruffles have made the comeback and have become a must-have for this fall. Out dated ruffles are a thing of the past that may remind us of our grandparents, but designers have created wearable ruffles that have become a popular feature for dresses and tops. Ruffled tops are great to have if you like clothing that can be dressed up or down, and ruffled dresses create a statement look great for the perfect night out. Check out some stylish ruffle pieces to get you inspired.

5. Slip Dress
Slip dresses were an iconic style of the 90's and have been a popular piece throughout the summer. With fall now here, these dresses have been given a makeover! They now have dark floral prints, lacy features, and have been paired with sweaters. What we love about a slip dress is that it is simply perfect for every occasion! For an easy daytime look, simply pair your dress with a sweater and sneakers. For a night out on the town, pair the dress with your favorite heels and accessorize. Take a look at some slip dresses below as an example.

6. Off the Shoulder
Off the shoulder tops and dresses have been on trend for a few seasons and are set to stick around into next year. From dramatic statement tops, to edgy gothic dresses, there are so many styles to choose from! It's a fun trend that should be experimented with to create a unique and personal look. You can wear this style for any occasion, just swap around your shoes and accessories, and you're good to go.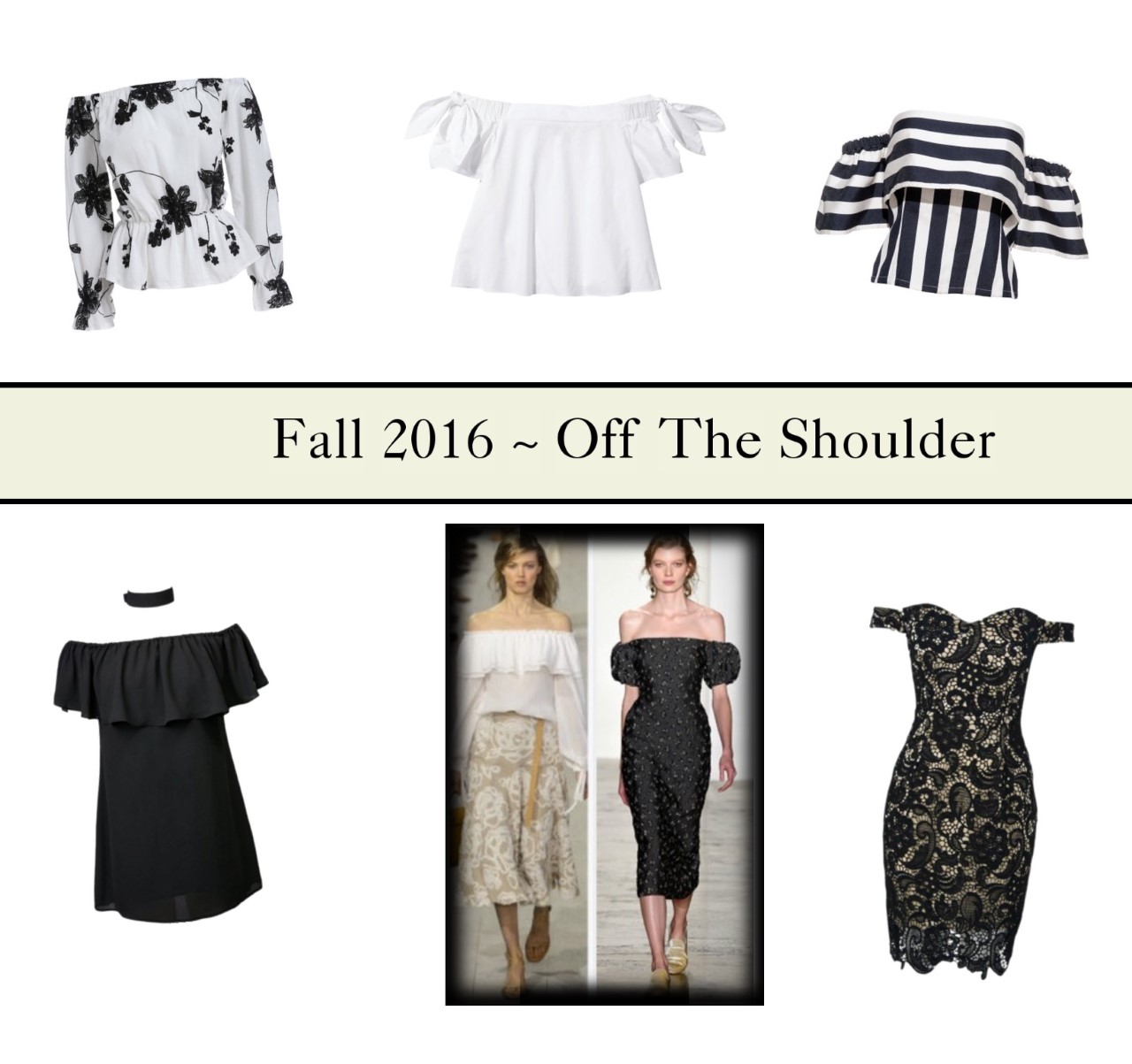 7. Combat Boots
Every college girl needs a stylish pair of boots. Well ladies…good news, combat boots are back and are trendier than ever! These boots are easy to wear and can be worn with jeans, skirts, dresses…simply anything. The boots have a tough look, but if that's not you, they can also be softened with light colors and floaty fabrics. Punk is a huge trend this fall, so pair these with rolled up jeans and a leather jacket for a super stylish look. Check out a few of our top picks below.

8. Velvet
Our last trend is velvet. This soft fabric will give any outfit that "luxury designer" look we all know and love! Velvet dresses, skirts, and pants are becoming a must have for this fall. Pair skirts and pants with a lighter blouse for an effortlessly chic look. You can wear velvet for any occasion, just choose shoes and accessories to match, and you won't go wrong. Take a look at some velvet pieces below!

We hope these trends have given you some inspiration this Fall. Keep any eye out for our next post for more trends and style tips.
What do you think?
What do you have in your closet for this fall? Are you going to be rocking any of these looks? Let us know if we missed anything in the comments below!