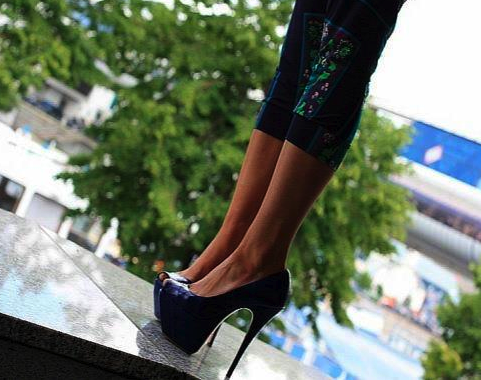 photo credit
Did you bag that perfect summer internship? With everyone talking about summer plans, it's never to early to start talking about another necessity – staying cool while you're at it.  Brutal, never ending heat has got me rushing about trying to lower my temperature, while still getting on with my daily life. From my own experiences, I've figured out a couple of ways that work best to cool down. Here are my top three ideas for you.
Find some air conditioning
Probably the easiest way to cool down is to head somewhere cool. If your office isn't cool enough, make your way over to somewhere with lots of AC, even your car. Most of these places, like the mall or the movie theater, have other things there to keep you entertained, so it's generally a good way to spend a hot afternoon after the day is done.
Hydrate
Drink LOTS of water. For both hydration purposes, and an easy way to stay cool. Plus, trips to the cooler will be a good way to take a break and stretch your legs if you've been concentrating for a long time and need a minute to yourself.
Head over to your local Mexican restaurant
In general, hot and spicy food are considered stimulants. This means they increase your blood flow and raise your body's temperature. In turn, this raise in body temperature helps your surroundings feel cooler, by lowering the difference between the temperatures. Don't forget to try a frost margarita while you're there!
What do you think?
What are some of your favourite ways to stay cool during the summer or in the office? Let us know in the comments section below.